Event Registration
Please join us for what will prove to be a wonderful weekend of high performance Dressage
training with one of the world's most decorated dressage athletes and Master Coach Carl Hester.
Space is limited. All seats are ringside table groups assigned as registration payment is received

Your tickets include a VIP experience, refreshments, and a catered gourmet lunch each day.
A welcome reception will be held with Carl Hester on Saturday evening for participants, with an autograph session following the dressage training program sessions
One day VIP Experience: $175
Two Day VIP Experience: $330
Weekend Table (Seats 7): $2,310
Tickets are non-refundable, however are transferable to another attendee.

For more information regarding sponsorship packages, program advertising, or vendor row contact: [email protected]

Dressage in Motion is proud to partner with Horse Council BC and Thunderbird Show Park,
to deliver this exciting weekend Master Class event with Carl Hester from Great Britain.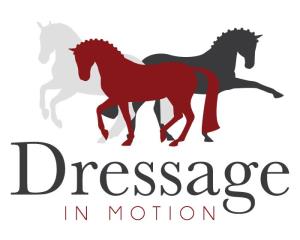 MULTI DAY TICKETS
Dressage in Motion Weekend Master Class with Carl Hester - 2 Day Pass

2 Day Pass for both Saturday and Sunday of the event

From

NOV
10
SAT
Start Time
08:00:00

Until

NOV
11
SUN
End Time
17:00:00

Dressage in Motion Weekend Master Class with Carl Hester - Weekend Table

2 Day Pass for both Saturday and Sunday of the event, full table (Seats 7) Registration will go under purchaser's name

From

NOV
10
SAT
Start Time
08:00:00

Until

NOV
11
SUN
End Time
17:00:00
ONE DAY TICKETS
Dressage in Motion Weekend Master Class with Carl Hester - Saturday Only Pass

One Day Pass for Saturday November 10th Only

Date

NOV
10
SAT
Start Time
08:00:00
End Time
17:00:00


Dressage in Motion Weekend Master Class with Carl Hester - Sunday Only Pass

One Day Pass for Sunday November 11th Only

Date

NOV
11
SUN
Start Time
09:00:00
End Time
17:00:00