Event Registration
Horse Council BC is hosting an Equestrian Canada English Coach and Instructor Evaluation. This will be an "in person" evaluation.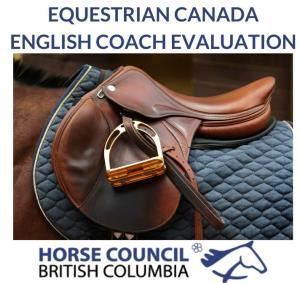 It appears that there are no products available here. This can be because:
- a current HCBC membership is required to purchase the item
- the item is available to Coaches only
- the item is available to Officials only
- you may need to be logged in to trigger the above constraint(s)
- otherwise proceed to the next step.