Find a Business - Miscellaneous Services
---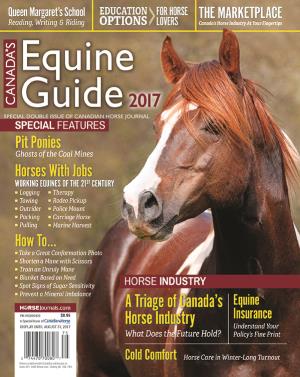 Canada's Equine Guide is a Special January/February Edition of Canadian Horse Journal, featuring expanded distribution and special editorial features.
Read More...
Phone: 1-800-299-3799
201-2400 Bevan Ave
Sidney, BC
As a rider and horse lover myself I've personally experienced that riding in a properly fitted saddle makes a big difference. It helped me be a better dressage rider and I know for sure my horse is pain free. As a Certified Saddle Ergonomist I can help you concentrate on what's important to achieving your goals. Whether I evaluate and fit your existing saddle or help you find a new one. Call me for a personal appointment at your barn!
Read More...
Phone: 604 535 1988
2358 Ashlee Road
Nanaimo, BC
Horse Trailer Rental Services. Barn or event trailer delivery service. I drop the trailer off and pick it up when you are done.
Read More...
Phone: 604-346-5153
5443 Rand Street
Abbotsford, BC
44140 Luckakuck Way
Chilliwack, BC
3005 Lister Road
Creston, BC
2776 South Talbot Rd
Cottam, ON