Find a Business - Thompson Okanagan
---
A bright, new, safe equestrian boarding centre where horses and humans come together to have fun. Riders can choose from a variety of riding places; the perimeter trail; the large, bright indoor arena; the sand outdoor arena; or the many trails around the area. 10 minutes to Kamloops, easy to access from Highway 1 and the Coquihalla. We offer excellent quality hay, individual feeding routines, rotational grazing and regular riding clinics. Reasonable prices. Call Ann for more information.
Read More...
Phone: 778 220-7898
5504 Rodeo Drive
Kamloops, BC
#308 686 Lequime Road
Kelowna, BC
1465 Cariboo Place
Kamloops, BC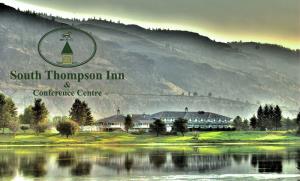 South Thompson Inn & Convention Centre
Read More...
Phone: 1-800-797-7713
3438 Shuswap Road East
Kamloops, BC
4845 Sinclair Rd.
Kamloops, BC
1719 Tait Street
Summerland, BC
108-197 Warren Ave East
Penticton, BC
6675 Westsyde Rd
Kamloops, BC
108-2960 Tranquille Rd
Kamloops, BC
7373 Barnhartvale Rd.
Kamloops, BC